Held each year in October, the European Week for Safety and Health at Work is a highlight of every Healthy Workplaces Campaign. With hundreds of awareness-raising events taking place across the EU and beyond.
To coincide with European Safety Week 2016 running from 24th - 28th October, Parent First Aid is offering businesses the opportunity to provide Parent First Aid awareness for their employees. Following on from the success and feedback from our clients of Safety Week 2015, we provide flexible training options to suit our clients needs and can tailor the training to adobt workplace first aid sceanrios if required. Your employees will learn the following essential life saving skills and how to act quickly in the event of a family medical emergency:
Activation of the Emergency Services, CPR, How to deal with Choking, Burns & Scalds, Meningitis, Bleeding/Dressing Wounds, Breaks/Fractures and other critical areas...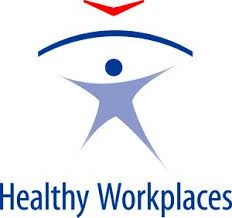 Parent First Aid is Ireland's fastest growing and most popular first aid company providing First Aid training to businesses, schools and parenting groups across Ireland. We offer essential life saving techniques enabling you to act quickly in the event of a family medical emergency.
Our reputation as a leading first aid training company has been built on delivering the latest first aid skills, in a relaxed and engaging learning environment.
If you would like further information or would like to make a booking, please contact Peter Finnegan, Founder of Parent First Aid on 087 245 3387 or email him at peter@parentfirstaid.ie

Our Clients Include: